Delivering Timely and Engaging Content to Local Communities
Proudly Producing Traditional and Digital Media
Informing Readers with Quality Content Online

and in Print
We publish high-quality local newspapers in the Sacramento region (DMA). We publish local news sites to support each printed newspaper product, along with additional news sites for other communities in the region, including a daily news site with a national brand.
We give our advertisers multiple options for reaching their target markets within the Sacramento designated market area. We provide print, web presence, and email news alerts. We offer banner advertising, online coupons, advertorials, business spotlight features, media press releases emailed to local readers, insert options into our printed newspapers, and much more.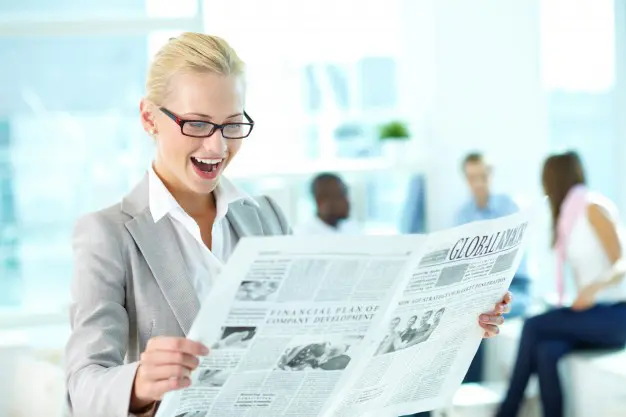 Our approach is to help clients plan their advertising and marketing dollars in the wisest way possible. There are no real guarantees in the advertising world, but the better you plan, the better chance there is of sustained success.
We look at every advertising client as if we are building a long-term success strategy for their business. When our clients are successful, everyone is successful. Many of our advertising clients have been with us for many years.
Messenger Publishing Group
Thank you for all you do to promote our purpose in the community. We value and appreciate you.
Jeanine Graykowski
Chiropractic USA
Dear Paul,
Your American Cancer Society fuels the power of hope as we meet head-on challenges of cancer each day. I wanted to thank you for your support as our Media Sponsor for the 2008 Daffodil Days campaign and for your assistance in promoting a wide variety of Relay For Life events throughout the Sacramento County. Events in Fair Oaks, Citrus Heights, Carmichael, Rancho Cordova, Orangevale and others have all benefited from your fabulous newspaper coverage!
Daffodil Days & Relay for Life both provide unique opportunities to learn about our research, education and patient services that we provide. You have done an outstanding job of publicizing these services to each community multiple times. Especially the American River Messenger, and most recently, the Carmichael Times. With your help, we have generated millions of dollars that will be used to provide direct services to more than 8,300 patients in the greater Sacramento Area alone.
Your many articles and ads have assisted greatly in raising awareness for our organization and our mission. Thank you so much for your continued support of the American Cancer Society and we look forward to working with you in the future!
Sincerely,
Vita Sarginson
Corporate Relations Manager
American Cancer Society
Dear Paul,
Thanks so much for the help with our publicity. It seems we had the best fundraiser/food fair ever and all the publicity is to credit for our success. We are glad to let people know that your paper was part of our success.
Cordially,
Bob Bennett
Jewish Food Fair
Dear Paul and Staff,
Our fishing club is sincerely appreciative of your publication for printing our monthly press releases which has resulted in many responses from your readers. The Rooster Tails Fishing Club has added several new members as a direct result of reading your newspaper. You have helped us fulfill our goal to educate, entertain, and enhance the experience of fishing enthusiasts in your community via our regular third Friday breakfast meetings. Our club extends a Merry Christmas and the Very Best to you and Yours for a Wonderful New Year!
Thank you!
Jim Petruk
Chairman
The Rooster Tails Fishing Club
I'm not going to lie. Your help last year with the Club Retro Teen Center and the Fireworks Supercenter made our fundraising MASSIVE!
Your willingness to team with us was AWESOME – and I hope you are willing to do it again!
Matthew Oliver
Club Retro Teen Center
Fireworks Supercenter
Many thanks for the nice coverage of our eyeglass collection sites in Auburn for both club and 49er Lions. Our Lions club reached our 5,000 mark of eyeglasses collected in the community in just 5 months! In fact, Auburn Hosts' commitment to the Flying Doctors in sponsoring a village in Mexico enable us to send glasses to those who are in need.
We'll continue to keep the Placer Sentinel updated on activities of the local Lions events. Thanks again!
Phil Stoutenburg
Auburn Host Lions
Dear Paul,
First and most importantly, congratulations on receiving the Citizen of the Year award from the Carmichael Elks Lodge in recognition of all your support and dedication shown to our community. You are very deserving of such recognition.
Secondly, I would like to once again thank you for the wonderful job you continue to do in getting our pageant information, community events and photographs of our City Ambassadors and queens in your papers. I know how much it means to them and I know that you know how much it means to me. So, a heartfelt thanks for your continued kindness and support you give me and my pageantry system!
Mary Purvis
Local California Director
Sacramento Miss Pageants
Dear Paul,
Thank you so much for your support to Colla Voce. It's people like you that make our organization a true success. Our spring season went very well. We greatly appreciate you.
Emily Smith
Colla Voce
Placer County
Dearest Paul,
You're always so generous and loving towards our group and we're indebted to you for that. Thank you for helping our group grow the audience, benefiting development of good taste in music of all generations of Placer County. Your rule!
Colla Voce Members, Spring 2012
Placer County
Paul,
Thank you for the wonderful article on "Day with a Deputy" It looked great! We appreciate your help spreading the word about our free event. You helped make it a success!
Lisa Daffner
Placer County Sheriff's Council
I just wanted to tell you and your team at American River Messenger that you guys are amazing. You really bring our city together for the better. Thank you for all your hard work and making our community a better place. Sincerely, Allie
Alexandra L.
Local Subsscriber